BikeSafe Teacher Training: Schools
The BikeSafe Curriculum is a series of off-bike lessons for 6th – 8th grade students, designed for P.E. classrooms that do not have access to bicycles (an optional on-bike module is included). The Curriculum provides educators a self-contained, bike safety course that can be split between multiple classes or grouped as necessary.
Before teaching the curriculum, please review our brief training video.

2. Confirm Training Participation
Following completion of the training video, please fill out the four question Training Submission Form.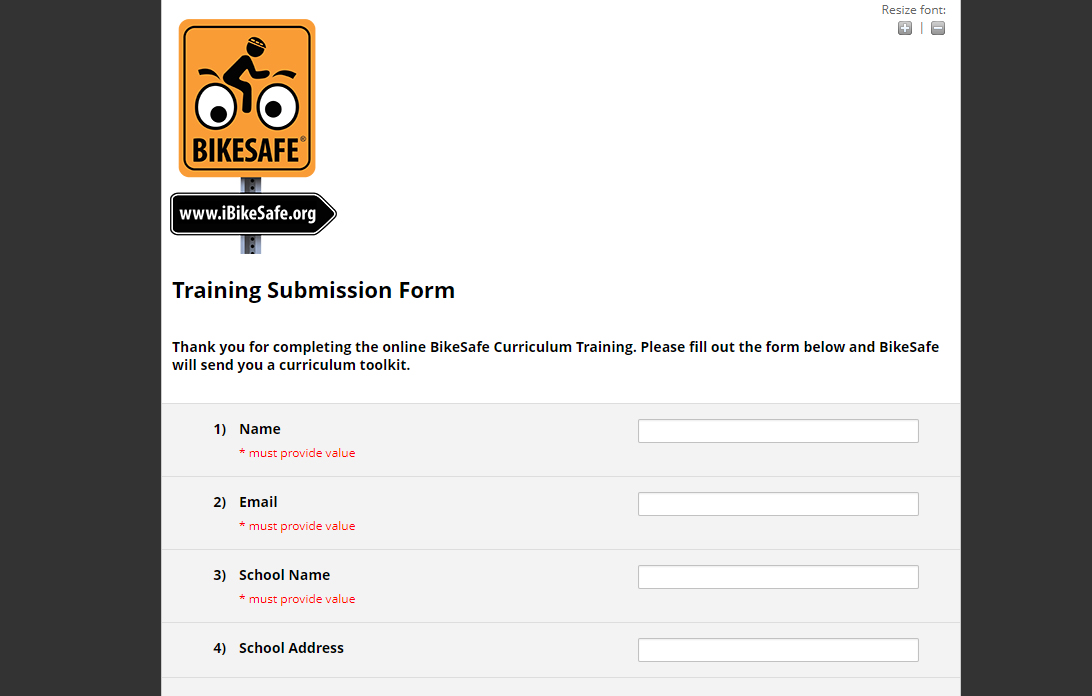 4. Submit Curriculum Completion Form
After implementing the BikeSafe Curriculum, one teacher (on behalf of the school) must fill out our online completion form.
This form allows us to track to number of children educated and provide feedback.