BikeSafe Teacher Training: Schools
The BikeSafe Mini Unit for physical education teachers is a series of off-bike lessons for 6th – 8th grade students. The Mini Unit and its accompanying presentation provide educators a self-contained, bike safety course that can be split between three classes or taught all at once.
Before teaching the Mini Unit, please review our brief training video and download your materials by clicking through the menu on the left.

Please click below to review the BikeSafe Mini Unit before downloading it:
Following completion of the training video, please fill out the four question Training Submission Form.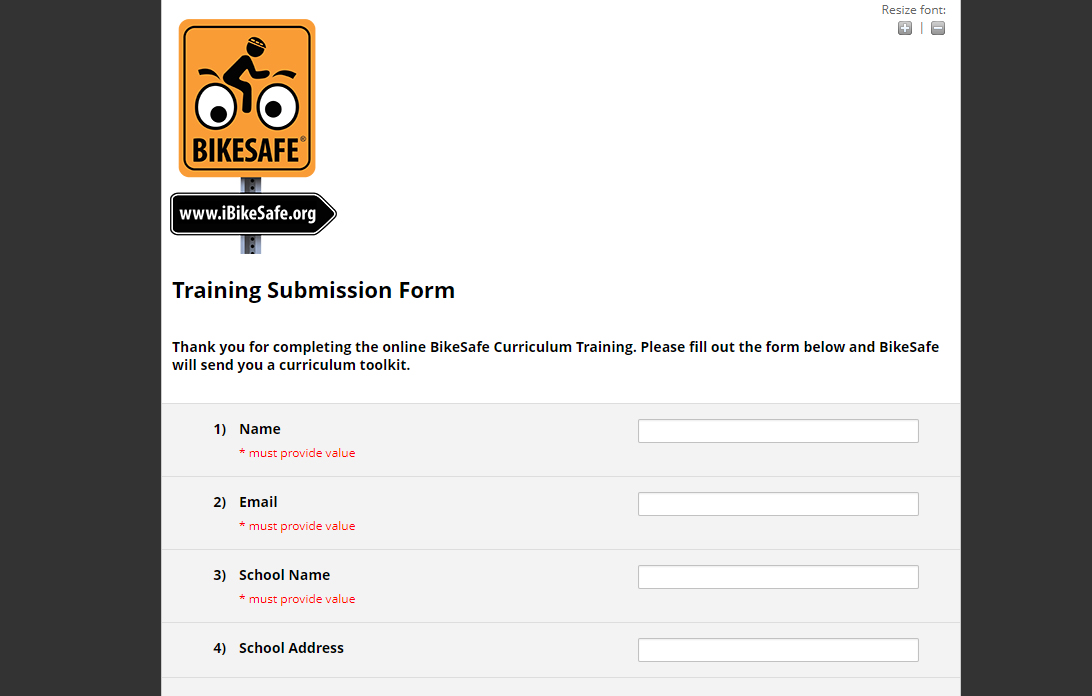 After implementing the BikeSafe Mini Unit, one teacher (on behalf of the school) must fill out our online completion form. This form allows us to track to number of children educated and gives you the opportunity to provide us feedback.